Eastern WA Climate and Weather
Clicking near one of the station names now shown in Eastern Washington will pop up another browser window containing climate data for that station.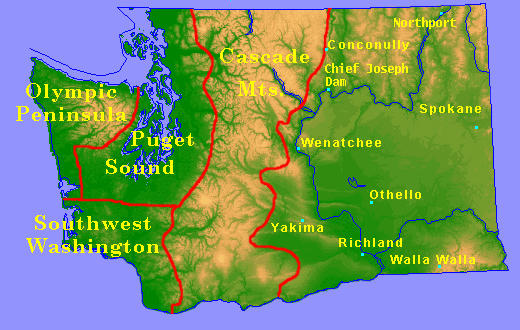 Eastern Washington has a highly varied climate ranging from near desert conditions in the south central Columbia basin (below 10 inches of precipitation a year) to over 40 inches in the mountainous areas found in both the northeastern and south eastern corners of the region. Agriculture is the rule here, with much of it involving irrigation in which water from the Columbia and Yakima rivers is used.
This climate data presentation is a subset of that provided by the Western Regional Climate Center.